GARAGE THERMAL INSULATION SYSTEM
A set of products for thermal insulation of ceilings in in unheated, closed and open spaces.
Ceiling board.
C2W adhesive mortar (see the product).
Mineral wool, lamella, factory primed on one side.
C4 mineral plaster (see the product).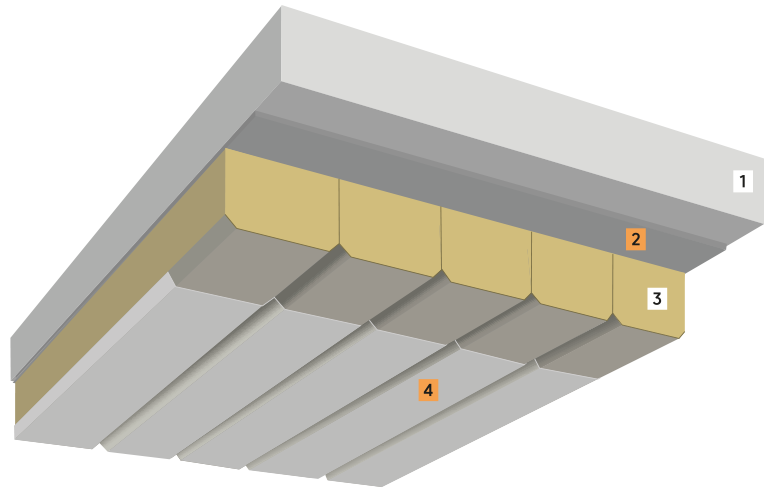 The set of products for insulating the KLEIB SG system is intended for insulating ceilings (from the ceiling side) in unheated rooms (e.g. garages, basements), closed and open, above or adjacent to which there are heated rooms. The KLEIB SG product set can be used in newly constructed and operated buildings, on surfaces made of masonry elements (bricks, blocks, stone, etc.) or concrete (poured on site or in the form of prefabricated elements), with or without a layer of plaster.