LIGHTWEIGHT CEMENT AND LIME SPRAY PLASTER
KLEIB C17 is a general purpose lightweight plastering mortar for mechanical application of traditional internal plasters. It can also be applied manually.
for mechanical or manual application
with enhanced adhesion
contains perlite
easy to apply and process
high durability
excellent adhesion and flexibility
waterproof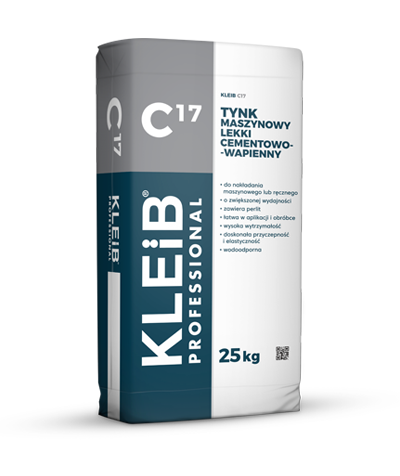 packaging
25 kg
pieces per pallet
54
average consumption
13 kg of dry mortar is used to make 1 m2 of plaster with the layer thickness of 10 mm.
CALCULATE CONSUMPTION
Download product sheet
Current documents